Founders' Gallery
The Founders' Gallery is dedicated to the exploration of human conflict worldwide through projects by local, international, historic, and contemporary artists that challenge viewers' knowledge of and interaction with war. The 4,000 square foot Class A gallery space hosts a minimum of 3 exhibitions a year.
Walled Off: The Politics of Containment
Perhaps the ultimate denial of freedom is captivity; this exhibition brings together photographic work that explores state suppression, control and containment, and summons the never-ending quest for individual liberty and human dignity. Curated by Dona Schwartz, University of Calgary and including work by Nina Berman/ NOOR (Za'atari project artists Nina Berman with Andrea Bruce, Alixandra Fazzina and Stanley Greene), Edmund Clark, Paula Luttringer and Peter van Agtmael. Dona Schwartz, Professor, Department of Art at the University of Calgary is guest curator of this group exhibition of photography.

Tour of Duty: Canadians and the Vietnam War
This personality based exhibit will relate a range of soldiers' perspectives on the Vietnam War. Artifacts and oral histories from Canadians who were there will be presented. The central narrative will cover the estimated 40,000 Canadian citizens who enlisted in the U.S. military and fought overseas in the war. Other stories will be presented, including U.S. and South Vietnamese veterans who later moved to Canada.  A collection of protest posters on loan from the Whitney Museum of American Art will also be included. Importantly, Canada's official connection with the war will also be presented – the story of the International Commission of Control and Supervision. This little-known peacekeeping mission was responsible for overseeing the American withdrawal, and enabling the repatriation of hundreds of American POWs. The veterans associated with the Vietnam War have received very little recognition in Canada, and we hope to help correct this oversight. In association with the exhibit, we are hosting The Moving Wall – a half-size replica of the Vietnam Veterans Memorial in Washington, D.C.  The Moving Wall will be on display from October 6-14. [caption id="attachment_271" align="alignnone" width="676"]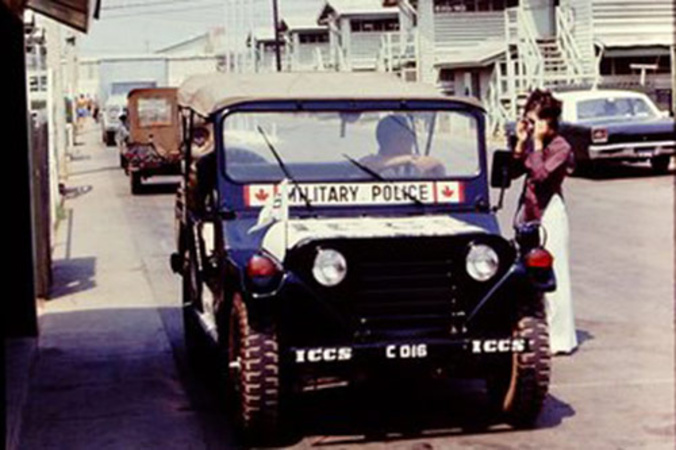 Old French Foreign Legion Bks[/caption]
Upcoming Events
---
There are no 'Events' listed at this time.
The Founders' Gallery is located at:
The Military Museum
4520 Crowchild Trail SW
Calgary AB T2T 5J4
Hours
Monday – Friday: 9:00 am – 5:00 pm
Weekends: 9:30 am – 4:00 pm
Admission
Adults: $ 10
Seniors: $ 5
Students: $ 4
Youth (7 – 17): $ 4
Family: $ 20
Children (Under 7): Free
Veterans and Serving Military Personnel: Free
Members of The Military Museums: Free
Parking Free